For the new and existing home owners our system is ideal as there is minimal disturbance to the home. A project will be finished within hours or usually within the day for larger homes. Icynene is clean and non toxic, enabling you to return to the building when application is complete. Icynene is also the perfect solution for inclusion in new build projects.
Independent studies have shown that air leakage can account for up to 50% of the energy loss. Controlling air leakage is essential.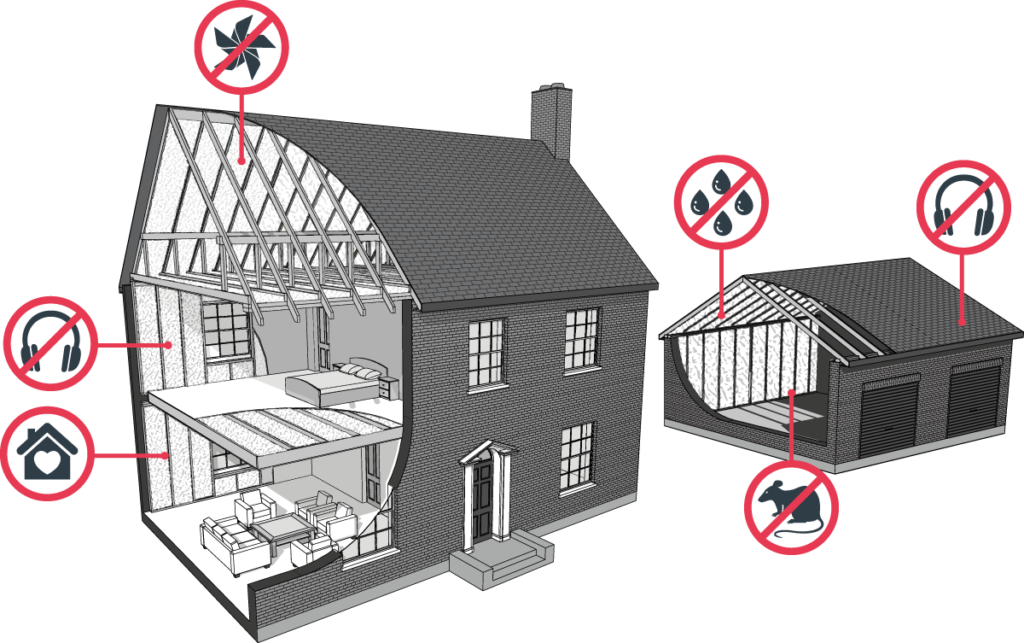 One Step Insulation were quiet, clean and efficient and they were finished before teatime. Our home is now really toasty warm!
Tracy and Mark Donnelly, Carrickfergus.
HEAD OFFICE
One Step Insulation Limited
Unit 15, Avondale Industrial Estate
Ballyclare
BT39 9AU
HEAD OFFICE
One Step Insulation Limited
Unit 15, Avondale Industrial Estate
Ballyclare
BT39 9AU
Company number NI625614 | © 2022 One Step Insulation
Website Managed by Beyond Digital