The Icynene spray foam system has lots of fantastic features, one being it has the ability to cover many different surface types which is simply perfect for farm and outbuildings. This gives the farm owner huge advantages when considering insulation and condensation control of a barn, pig shed or outhouse.
Our product can be applied to many different substrates including metal, wood and stonework. Regardless of what type of farm or outbuilding you own our system will improve the thermal efficiency within.
Independent studies have shown that air leakage can account for up to 50% of the energy loss. Controlling air leakage is essential.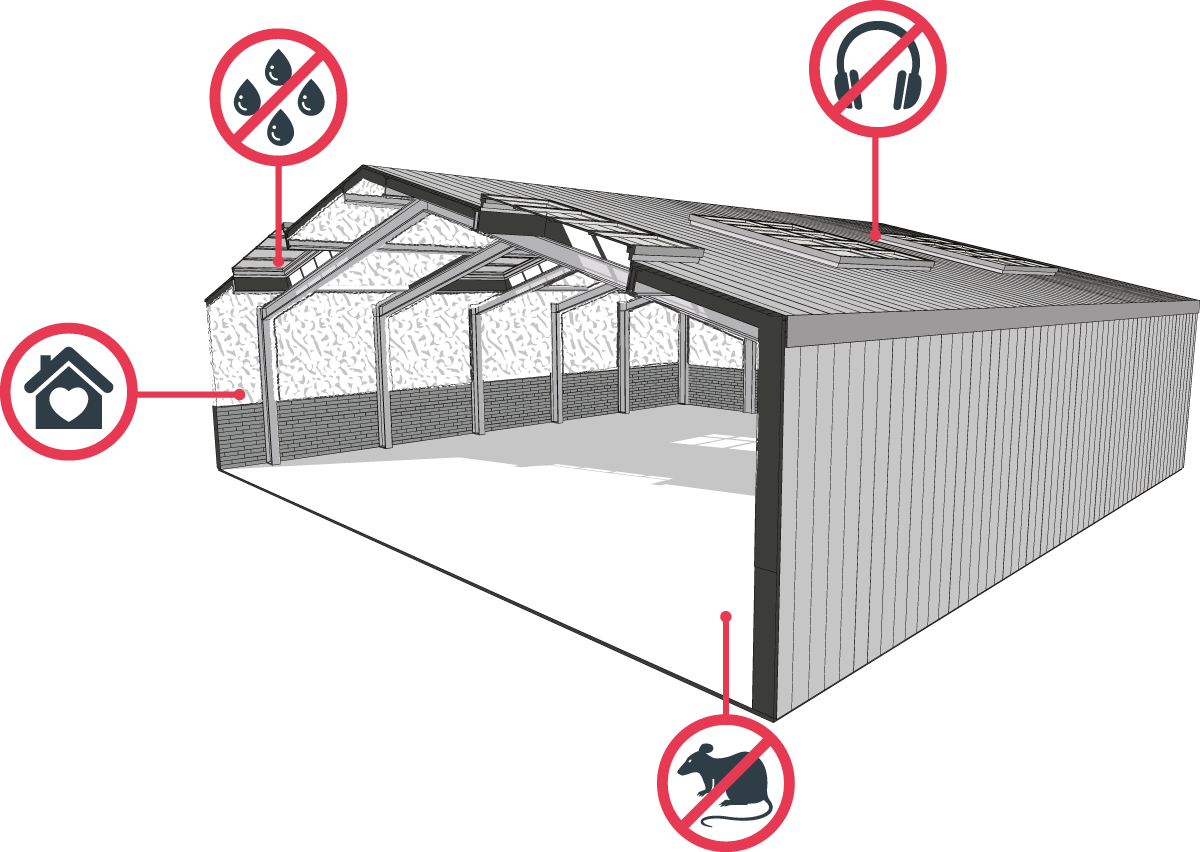 Got my barn done last year the first thing i'll say is the price was a lot less than i was expecting. The guys arrived nothing was a problem, they were well mannered and respectful and got stuck into the work and got the job done in a day. I liked it that much i even left the roof exposed between the beams – just looked oldie worldie it's toasty warm and so much quieter too. If i need something else done you'll be my first port of call. Thanks once again.
Bear Malamute, Downpatrick
HEAD OFFICE
One Step Insulation Limited
Unit 15, Avondale Industrial Estate
Ballyclare
BT39 9AU
HEAD OFFICE
One Step Insulation Limited
Unit 15, Avondale Industrial Estate
Ballyclare
BT39 9AU
Company number NI625614 | © 2022 One Step Insulation
Website Managed by Beyond Digital