The Icynene spray foam system has an array of excellent features, the strongest being it has the ability to cover many different surfaces including all types of commercial property. It is the ideal solution for commercial property owners, landlords and tenants. We can apply the spray foam onto any substrate including metal & wood. Regardless of what type of commercial property you own or lease, we are confident that the Icynene system will improve your property's insulation values & help reduce heating costs.
Independent studies have shown that air leakage can account for up to 50% of the energy loss. Controlling air leakage is essential.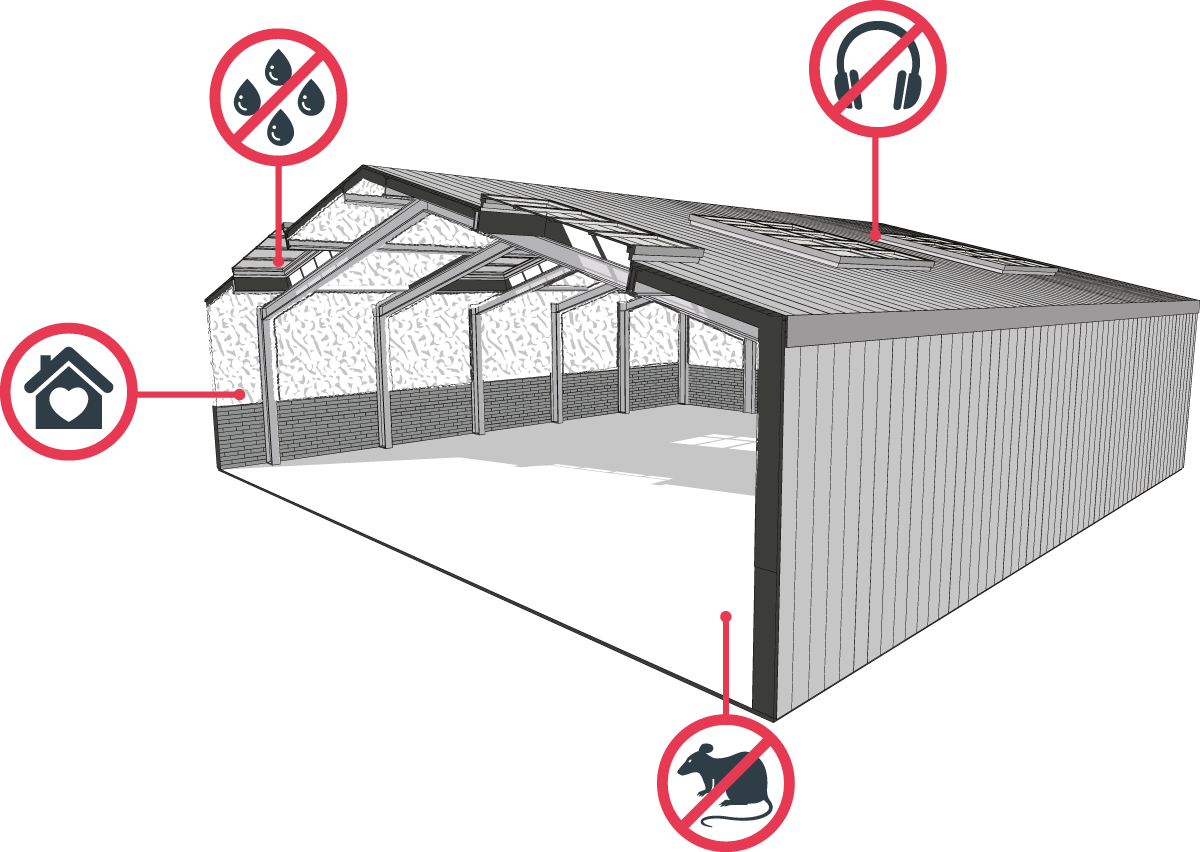 Got warehouse done by one step insulation, brilliant job, great service price also good would recommend to any one, great job.
HEAD OFFICE
One Step Insulation Limited
Unit 15, Avondale Industrial Estate
Ballyclare
BT39 9AU
HEAD OFFICE
One Step Insulation Limited
Unit 15, Avondale Industrial Estate
Ballyclare
BT39 9AU
Company number NI625614 | © 2022 One Step Insulation
Website Managed by Beyond Digital