For the existing home owner our system is ideal as there is minimal disturbance to the home. A project will be finished within hours or usually within the day for larger homes. Icynene is clean and non toxic, enabling you to return to the building when application is complete. Icynene is also the perfect solution for inclusion in new build projects.
Independent studies have shown that air leakage can account for up to 50% of the energy loss. Controlling air leakage is essential.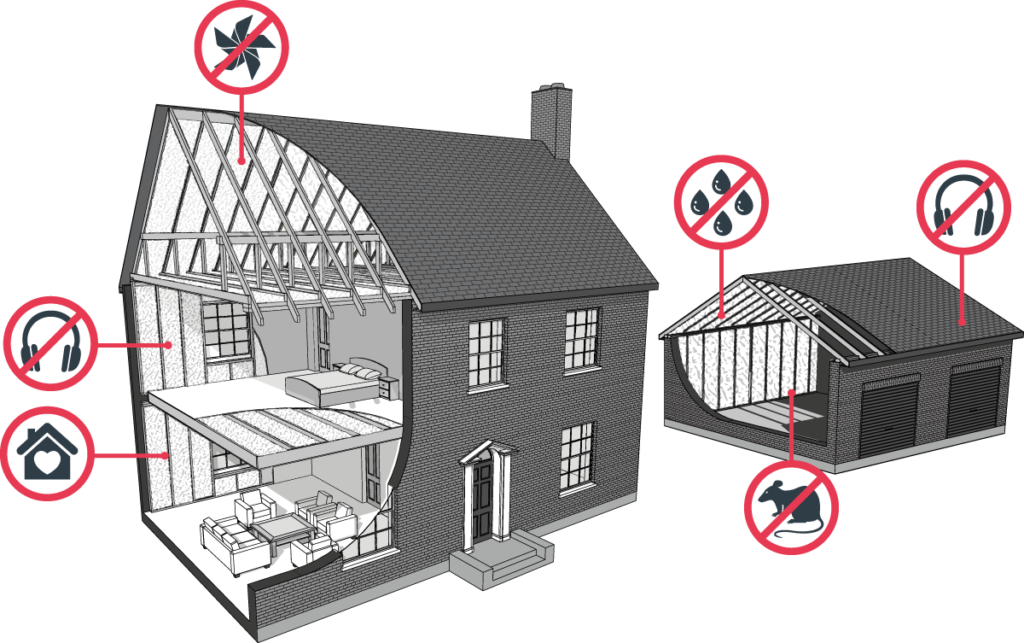 We are absolutely amazed at the difference this has made to our upstairs which has always been a major issue for us in winter! Within hours of the insulation being installed we noticed no breeze coming from the bottom of the stairs, the 2 bedrooms upstairs where our children sleep feel so cosy, the kids have barely used their electric blankets this week & haven't needed a few layers of bedclothes, i am absolutely delighted with this product, the only one regret we have is that we didn't get this done sooner! Thank you for a fantastic job would 100% recommend this to anyone considering it.
Geraldine Magee, Belfast.
HEAD OFFICE
One Step Insulation Limited
Unit 15, Avondale Industrial Estate
Ballyclare
BT39 9AU
HEAD OFFICE
One Step Insulation Limited
Unit 15, Avondale Industrial Estate
Ballyclare
BT39 9AU
Company number NI625614 | © 2022 One Step Insulation
Website Managed by Beyond Digital